Rocio Egio x Feel Good Smoothies
August 2022
Rocío Egío was approached by Chronicle Books to illustrate Sandra Wu's Feel Good Smoothies book. Packed with delicious recipes to power both your body and mind, Rocío's illustrations provide a vibrant visual accompaniment to each recipe. This was the first book commission for Rocío and it was a perfect project, blending her passion for food and drink with her incredible eye for colour and design.
Each recipe illustration has been carefully created to provide an informative visual guide to each recipe as well as being a beautiful artwork in Rocío's unique style. Radiating positivity through her considered use of shape, colour and line, they are a joyful companion to the recipes along with vibrant, playful chapter openers to guide the reader.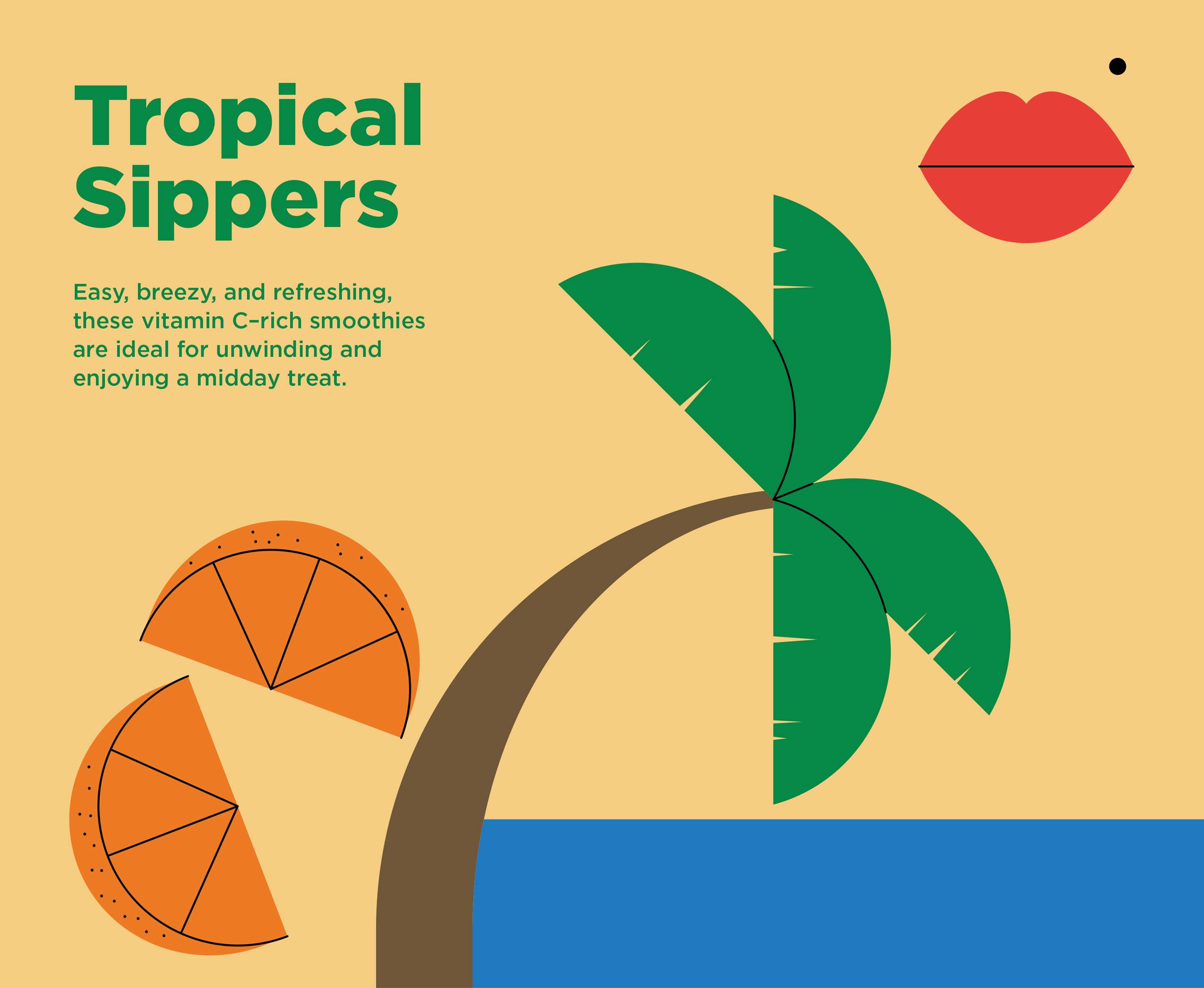 Feel Good Smoothies by Sandra Wu and illustrated by Rocío Egío is available now. Check out Rocío's portfolio for more bold and beautiful illustrations.