Super Freak Mural
November 2020
Super Freak is best known for his comic inspired cast of cheeky characters, and he brought bundles of those guys, along with countless cans of paint in vivid pink, yellow and orange to Nottingham with a mission to freshen up the exterior of multi purpose arts venue, The Carousel.
From late September into October Dan battled some pretty wild weather to complete the epic mural with a little help from some equally talented friends and "beautiful souls". He describes the mural as the hardest piece of work he has ever made, whilst loving every minute. His team of helpers kept spirits high and local residents shared words of support and praise, making for a hugely positive experience.
The results are glorious, with incredible details on a mural this size, brimming with life, colour, humour and character. The freshly painted mural not only brings new life to the exterior of The Carousel building, but brightens up the neighbourhood, spreading colour and joy to the local community and passers-by.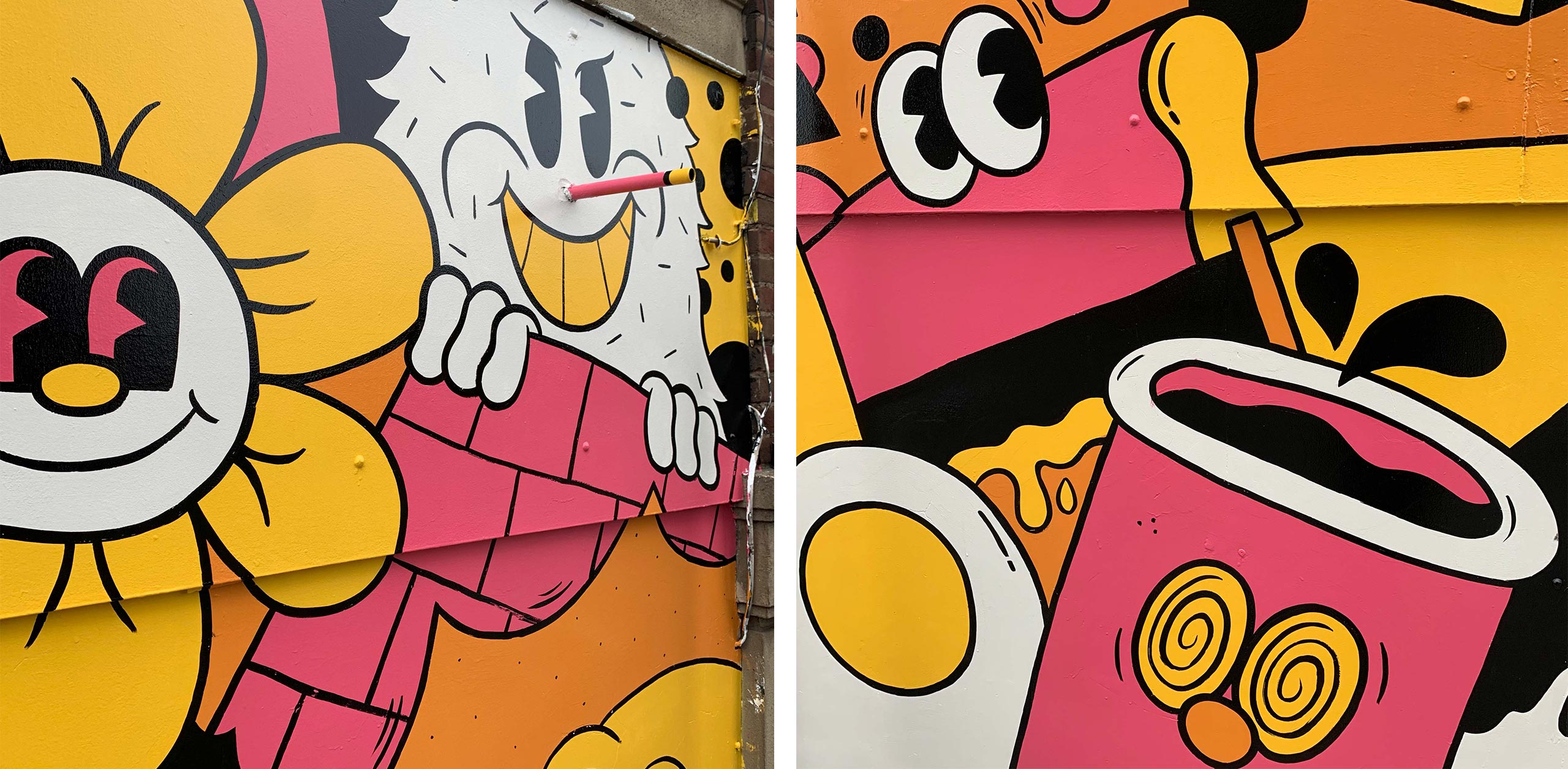 See more of Super Freak's portfolio here.