Owen D. Pomery x Airbnb
October 2021
As the Covid-19 pandemic completely upended the travel industry in 2020 and 2021 Airbnb took this quieter period as a chance to look at how users were searching and booking on their website and app. With the insights they gathered they made over 100 updates to their site and improved the service for hosts and guests.
In May 2021 they published a travel report and Airbnb CEO Brian Chesky hosted an online conference for the press and key stakeholders highlighting the bigger upgrades. The Airbnb creative team commissioned Owen D. Pomery to create the visuals that would partner both the report and the conference.
The resulting illustration plays on the idea of the "World of Airbnb" and the many possibilities of their stays, whilst reflecting the trends of 2021. The creative utilised Owen's distinctive isometric dioramas and skill for architectural illustration to great effect. The illustration was used for the event website, the Airbnb homepage and on social media.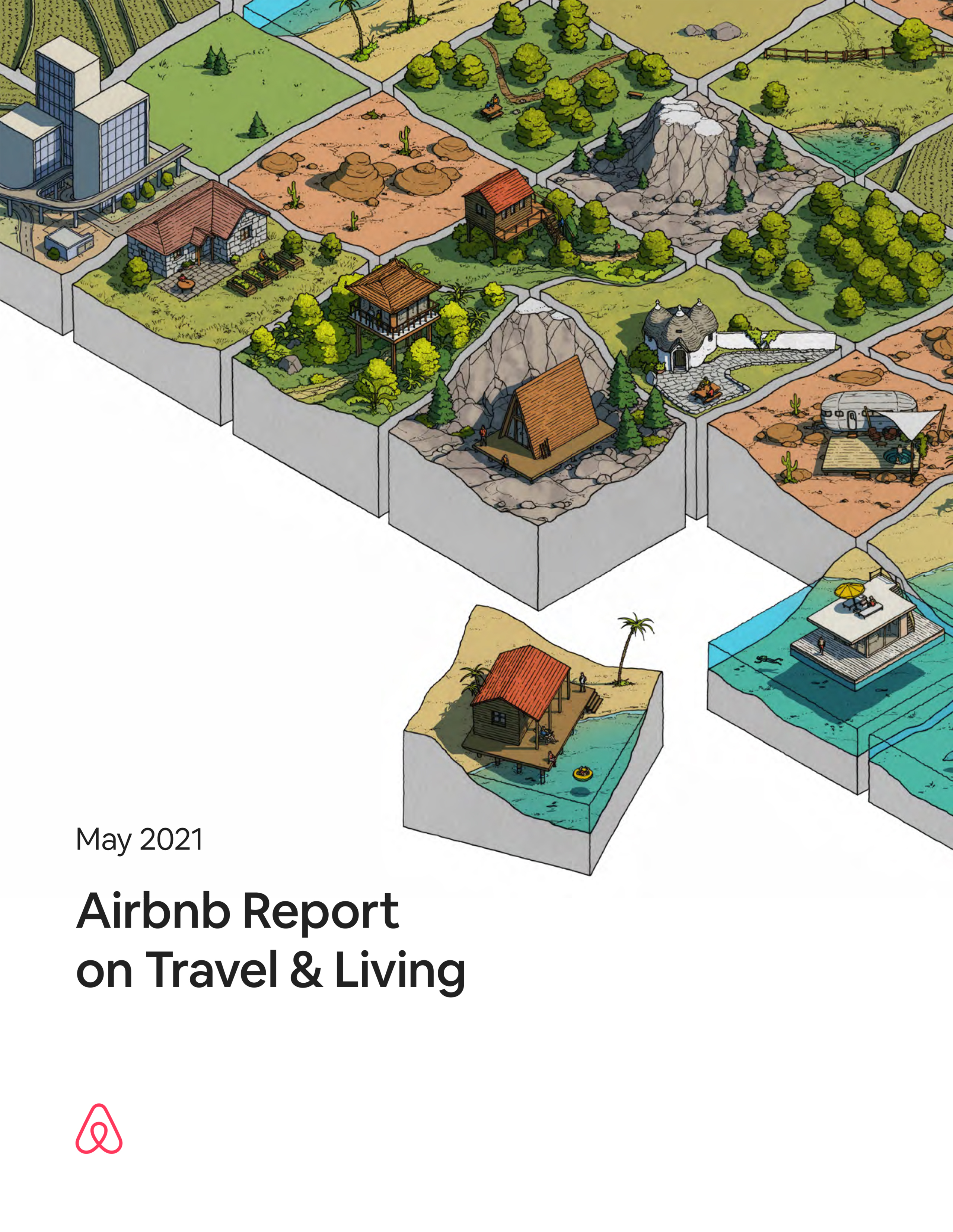 See more Owen D. Pomery's portfolio here.