Meet Owen D. Pomery
July 2020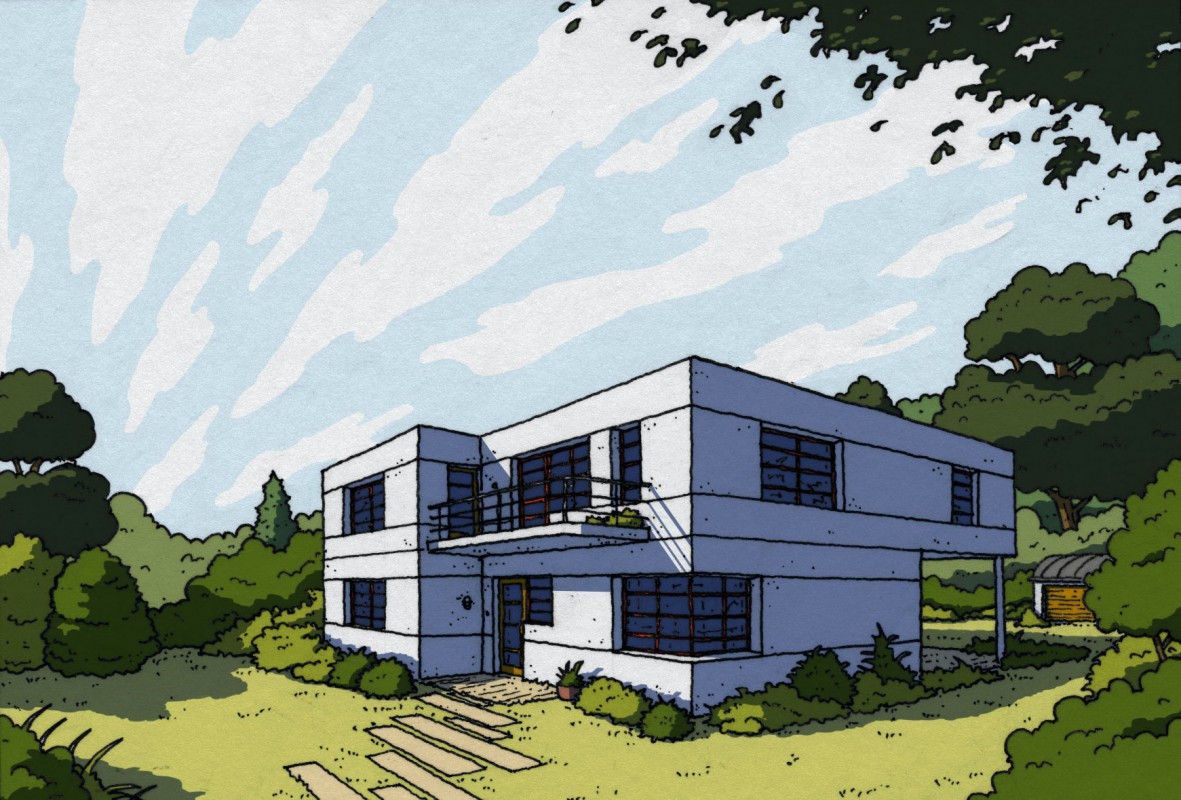 Owen's work gives us a real sense of escape, whether that is to a Le Courbusier-esque house or remote camp by a winding river, it is the perfect antidote to a year where we have been made to spend a little more time at home than any of us could have anticipated. We asked the illustrator 10 questions to find out what inspires him.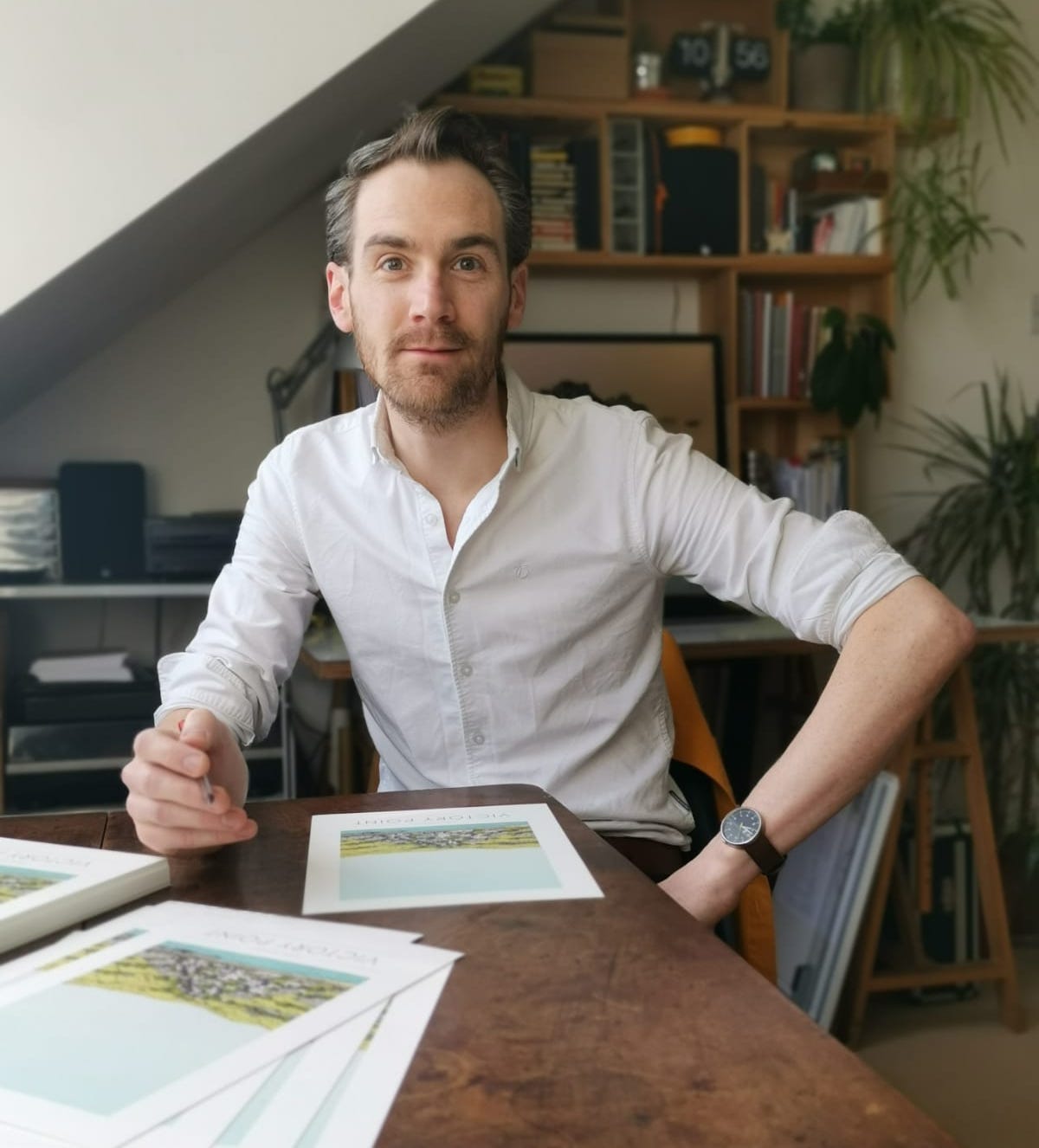 1. Do you listen to music while you draw/paint/illustrate? And if so who or what gets the most plays in your studio?
Almost constantly, but it really varies depending on what I'm doing or working on. I guess I'm generally not too far away from something fairly dark and cinematic, like Nick Cave, Aldous Harding, Interpol or Angel Olsen.
2. Which other illustrators or artists do you most admire and why?
Herge, Adrian Tomine, Rutu Modan, Edward Hopper, Andrew Wyeth, Jon McNaught, Vincent Mahe…among many others. I think I like them all for pretty much the same reason, as although they all appear quite representational, I admire how they deploy it, particularly their restraint and composition.
3. What is the best thing about being an illustrator? And the worst?
The best is having the ability to recreate something from my imagination in a way that somebody reacts to. The worst, is failing to do that.
4. How do you overcome a creative block?
ravel is good. It doesn't need to be exotic, just a change of scenery. Sometimes it's as simple as being able to look back at your normal situation from a fresh perspective. That normally works for me.
5. What are 3 of your favourite films? Which one would you illustrate the poster for?
Heat, Once Upon a Time in the West, and Gattaca. Probably Gattaca, as it's a film with such vivid visual metaphors, and a really strong aesthetic. Plus, it's not that well known, so it feels like there's still something interesting to do there.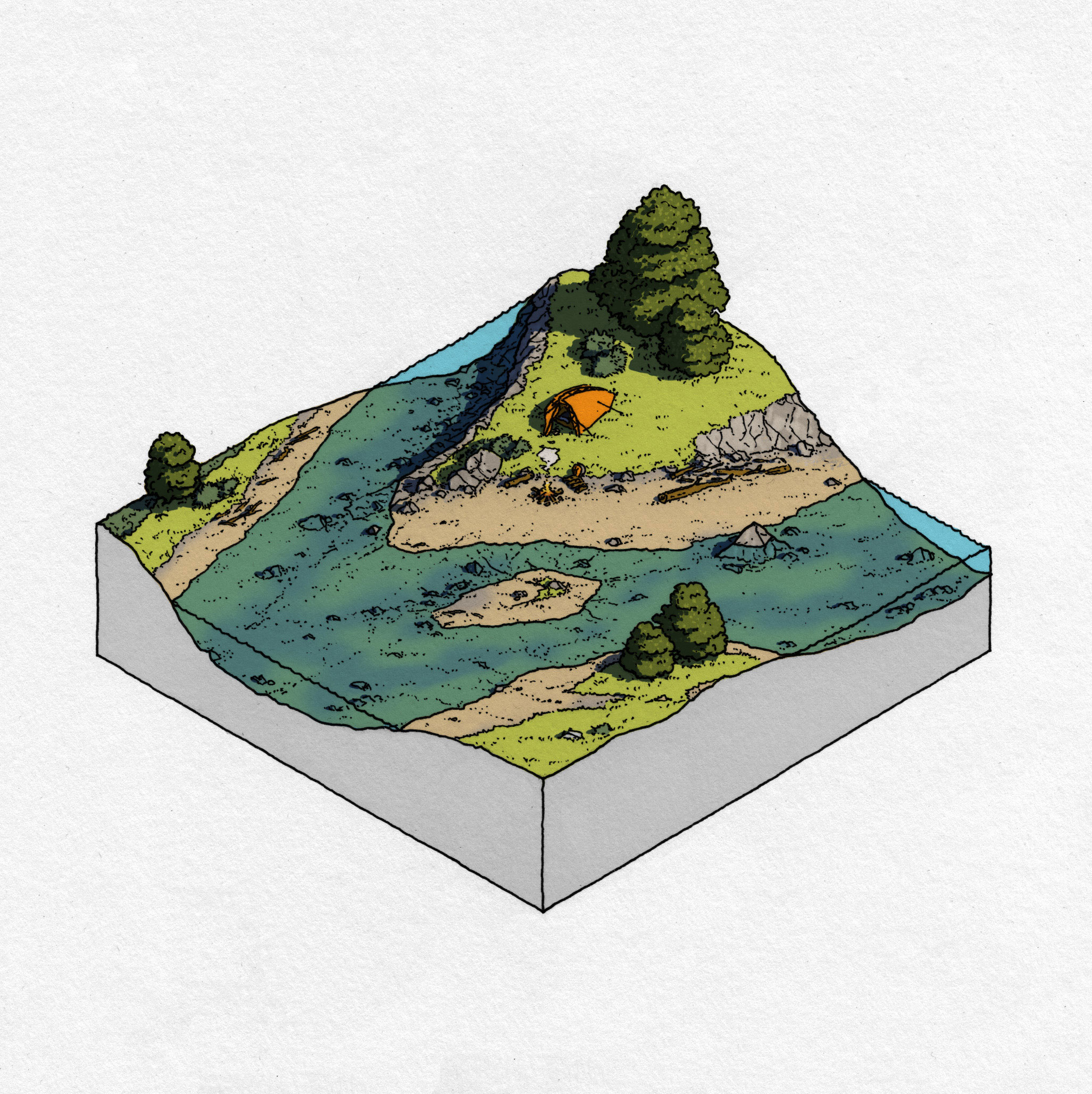 6. If you could illustrate the book cover for one book which would it be?
Probably Catch-22, as it's still one of my favourites. The setting is a Mediterranean island, so, I feel like there's plenty of artistic fun to be had offsetting the paradisiacal location against the insanity of war.
7. Dream studio location and set up?
Above a coffeeshop, with a small balcony to watch over the street. And I'm a assuming it's in a small, yet cultural, coastal European city too. Lisbon perhaps. Inside I just need a drawing board and maybe a small workshop area for tinkering.
8. Best trip you have ever been on?
I once drove from London to Timbuktu in Mali, with a friend, in his old Ford Escort. Unsurprisingly, a lot of things happened during this venture, and although some moments were pretty tough, it was definitely one of the best experiences of my life.
9. Best meal you've ever had?
Pretty much any meal cooked outside, however simple, is always great. I still remember cooking some fresh fish over a campfire, watching the sunset by the sea with friends, even though it was years ago now.
10. If you could have any artwork in your home what would it be?
I think I would very content with an Edward Hopper somewhere, perhaps 'Office in a Small City'. Or maybe Andrew Wyeth's 'Squall', I can't decide.
See Owen D. Pomery's portfolio here.