Jason Lyon x Naka Drinks
September 2021
Naka Drinks were looking for an artist to give their new sparkling CBD drink a brand identity that embodied the tranquil yet effervescent qualities of their new beverage when they encountered the enchanting illustration of Jason Lyon.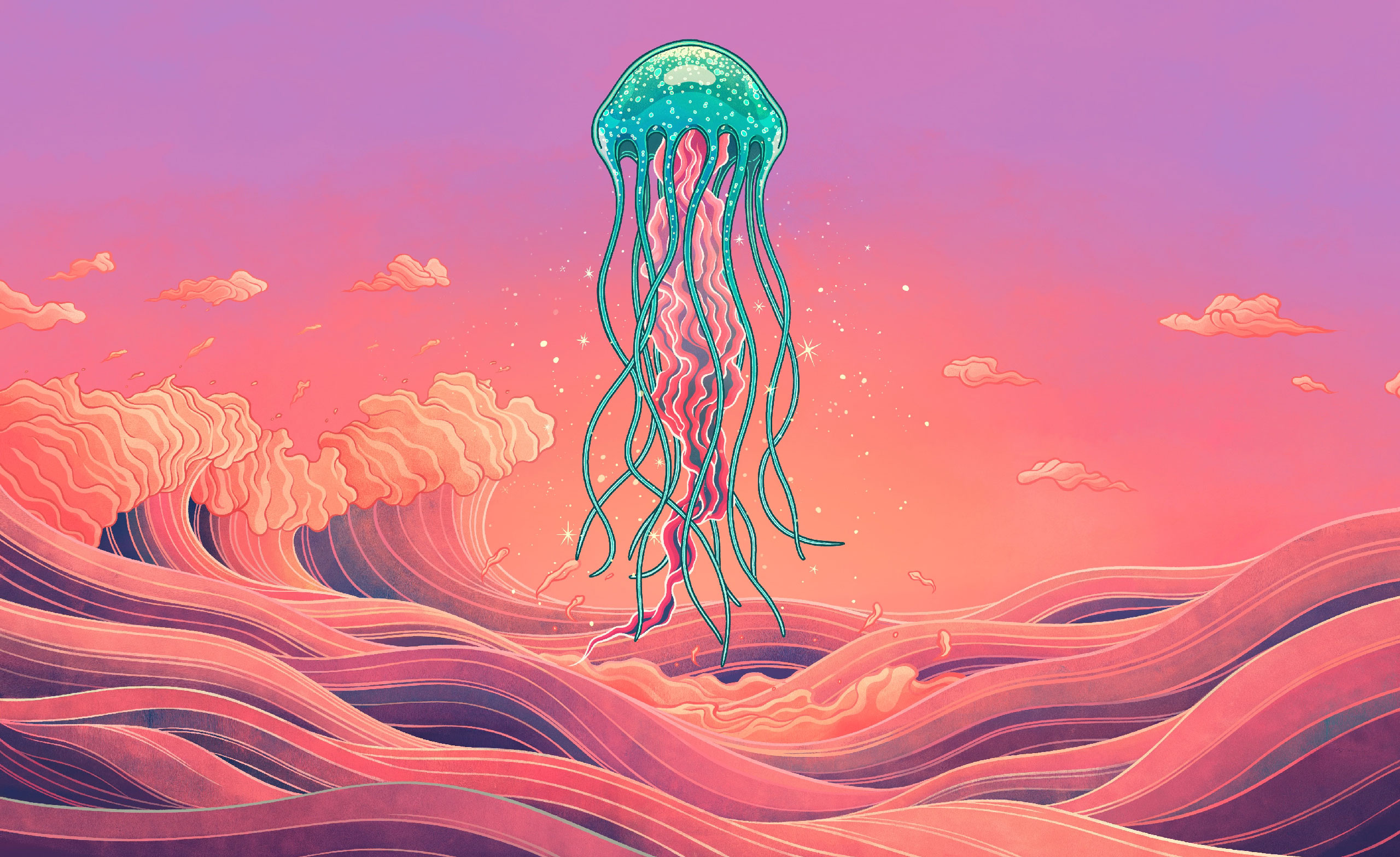 Working with Art Director Jean-Marc Effantin Jason created a beautiful glowing seascape with a luminescent jellyfish floating above the gently rippling waters. Naka have made good use of the illustration across the packaging of their soon to launch drink, as well as on their website and social media, making Jason's illustration central to the brand.
"We chose Jason Lyon from the Brilliant Artists agency to develop our first branded packaging. Jason perfectly knew how to bring his poetic touch and his unique universe to our design. The result is stunning and totally exceeds our expectations. Jason has become a real partner, it was a real pleasure to co-create with such a talented artist! Thanks again to Jason and to Brilliant Artists for this great collaboration." – Jan Decock, Directeur Général, Naka
You can see more of Jason's portfolio here.