Hello Super Freak
July 2020
Birmingham based Super Freak, aka Dan Whitehouse, creates illustrations full of energy, colour and characters, taking you on a trip in to his own universe. His work regularly brightens the pages of the New York Times. We asked him 10 questions to find out a little bit about what inspires him.
1. Do you listen to music while you draw/paint/illustrate? And if so who or what gets the most plays in your studio?
I have to listen to music when I'm working. It's 'company' policy! Otis Redding and Marvin Gaye have racked up a lot of plays over the last couple of months. But my all time fave is David Bowie.
2. Which other illustrators or artists do you most admire and why?
Big fan of Alex Gamsu Jenkins' work. I love his mental sense of humour and the twisted little universe he's created! Also a huge fan of Thierry Noir and his fun pop art 'head' paintings.
3. What is the best thing about being an illustrator? And the worst?
The best part is not having to get up at 6:30 every morning to go into an office anymore! I love having the freedom to work on whatever I want and the opportunity to develop my practise everyday. I also love the random nature of the things I get to work on; Never knowing what brief might pop up in my emails every week. The worst part is probably the occasional bout of imposter syndrome!
4. How do you overcome a creative block?
I wish I knew the answer to this one…
5. What are 3 of your favourite films? Which one would you illustrate the poster for?
One Flew Over the Cuckoo's Nest, The Breakfast Club and Spirited Away (Would deffo have a good crack at the poster for this)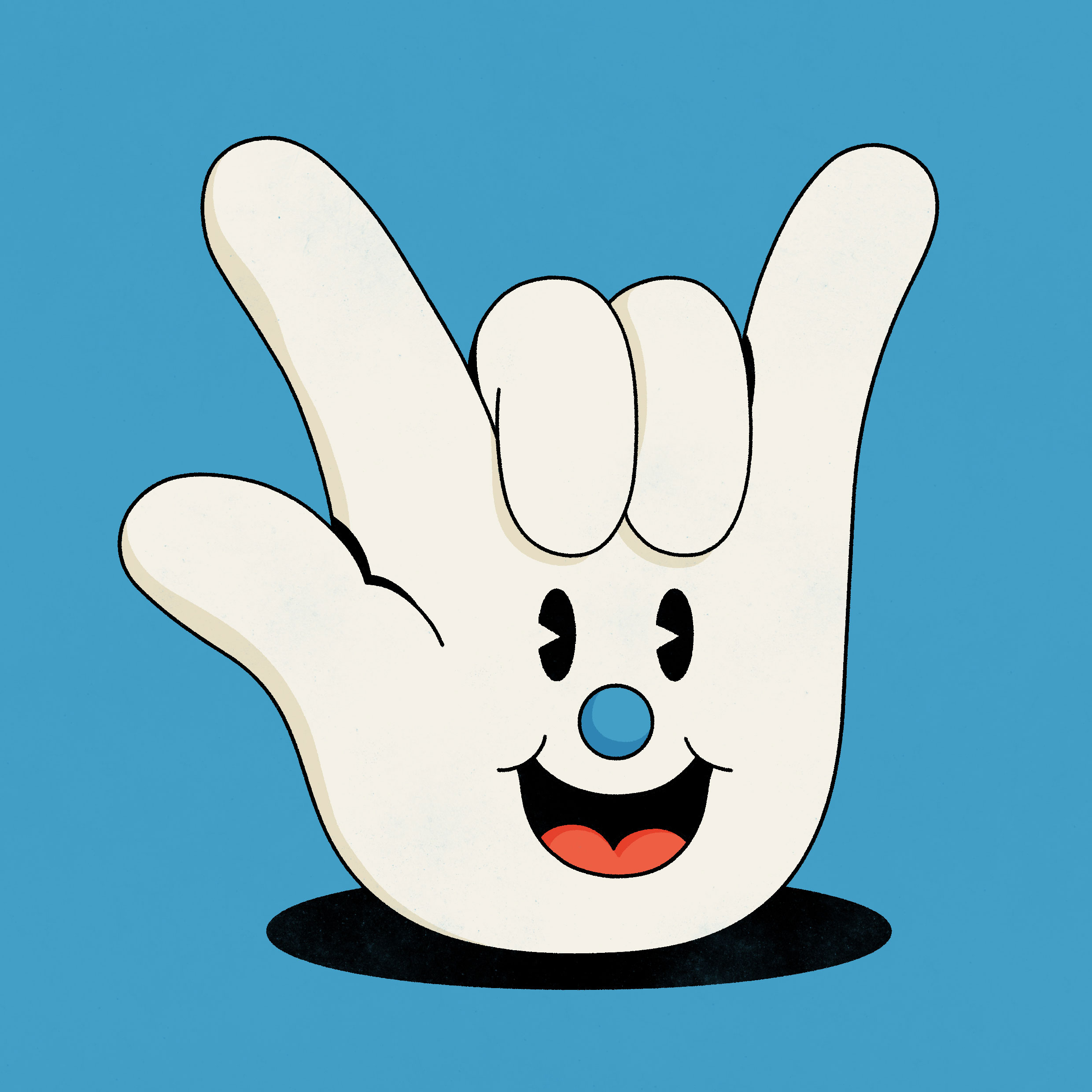 6. If you could illustrate the book cover for one book which would it be?
Fear and Loathing in Las Vegas or probably A Clockwork Orange. But I love the original cover too much so It'd be tough to beat.
7. Dream studio location and set up?
I'd love to have a studio in New York one day. Just a big blank studio where I can work on big paintings and hang out all day!
8. Best trip you have ever been on?
Gotta be a tie between New York or Dubrovnik.
9. Best meal you've ever had?
A yummy Goulash with bread dumplings from Lokál in Prague…. Mmmm
10. If you could have any artwork in your home what would it be?
I'd love to own a Marilyn portrait by Andy Warhol… Or anything made by Picasso. I'd better start playing the lottery…
You can see Super Freak's portfolio here.